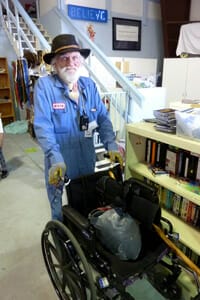 The Giving Closet is fully funded by people just like you that want to be a part of reaching out and making a difference in your community. Your support keeps our doors open so we can do what we do best, help those in need.
Prefer to give by cash or check? Drop by and check the place out for yourself, or send it snail mail to 2804 A NE 65th Ave., Vancouver, WA 98661
Your gift is changing the lives of 19,306 people in desperate need all around you!
You can also donate your stuff
Click Here to check out some other ways you can get involved with the Giving Closet!
Thank you!
Despite going virtual, this year's annual Fashion Show was a great success! Thank you to Willow's for partnering with us and putting on a great show.
Because of your generous giving we were able to raise $55,777!  From the bottom of our hearts, THANK YOU!
We still have a little way to go to meet our goal of $75,000.  If you feel led to give, visit the link below to donate.